Book Five
From the Eden Falls Series
Buy the eBook
Buy the Paperback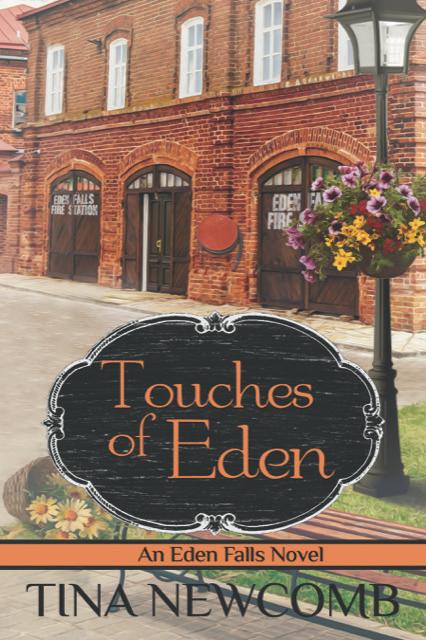 Welcome to Eden Falls, Washington,
Love finds us as we are…scars and all.
Jillian Saunders has been attracted to firefighter and paramedic Brandt Smith since he moved to Eden Falls. She hasn't opened her heart to love since she was date raped in college. However, Jillian can't help but notice a gentleness and caring about Brandt that might make her change her mind.
Since his fiancée cheated on him because of burn scars left by a fire, Brandt Smith has kept women at a safe distance. But a week after his workout at Get Fit, he can't seem to stop thinking about Jillian's big brown eyes and sweet blush.
After a snowshoeing date on a mountain trail, even Brandt has to admit something special is blossoming between them. After three dates that make him believe she may be the one, he spots Jillian hugging and kissing another man. Brandt's insecurities hit him full force.
Jillian falls in love with Brandt quickly. But, abruptly, with no explanation, he stops calling.
When an accident at work brings Brandt face to face with Jillian as his physical therapist, he decides to tell Jillian what he saw. Jillian explains she was with her brother who she hadn't seen in a year. They clear up the misunderstanding, but Jillian's hurt that Brandt didn't trust her. And Brandt realizes Jillian has scars of her own, even if they can't be seen.
Brandt is finally ready to break down the wall around his heart, but is it too late for another chance with Jillian? Can love heal Brandt and Jillian's burned hearts?